Martial Arts Summer Camp – 2018
Ages 5-10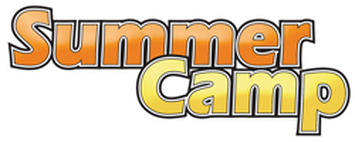 This summer we are hosting 7 full-day summer camps packed with martial arts and character building. While our themes are designed to be fun and exciting they also are designed to tie closely to character lessons and skills, something no other summer camp offers!
Each week will feature a different theme, in addition to martial arts training. In addition we will discuss a life skill of the week which ties into the theme that we are working on.
With school out for the summer it is important for children to retain there focusing skills in a class room environment, and that is the "real" goal of this first week. Through the content of the classes we will tie in memory and concentration drills, and teach them how to focus and ignore distractions.
Our Camps are going to fill up, so make sure you get registered before they do, we'd love to have your child here. And don't worry, we will make sure they get to spend time out in the sun as well!
This summer your child can have a great time exploring different martial arts concepts and techniques, while learning valuable life lessons.
Last Year we shot a little video during our final week, here's a little peak at some of the fun from our summer camps last year:
Theme Weeks
Summer Camp 1 (Jul 9-13) – Jedi Week
Is the force strong with you? Can you weird a light sabre? Can you defeat the dark side?
In Jedi week we will be learning how to use light sabres!  Well, training versions anyways.  Sword work takes focus and precision, and through plastic replica sabres and foam sparring sabres the kids will get their fair share of futuristic battling during this week.
Summer Camp 2 (Jul 16-20) – Super Hero Week
Want to be a super hero? This week is all about being more then ordinary, but being a real life super hero!
Strength, Speed, Agility and looking out for others is what makes super heroes.  This week will involve training fit for creating our next generation of heroes.
***  "Done With Bullying" course ***
Summer Camp 3 (Jul 23-27) – Minion Week
Bello! Can the minions work together to take over the world? Probably not actually take over the world, but they will have fun trying
Teamwork and silliness will rule the week.
Summer Camp 4 (Jul 30-Aug 3) – Pokemon Week
Create and take on the roll of your very own team of pokemon in real life! Train hard to power up, evolve and battle against other Pokemon in a attempt to be the gym champion
Summer Camp 5 (Aug 13-17) – Action Star Week
Want to be a action star? This week we will be adapting martial arts for performance and putting it on the screen! See if you have what it takes to create a action scene.
During this week we will be choreographing scenes and creating a trailer for a action film.
Summer Camp 6 (Aug 20-24) – Power Ranger Week
Teamwork and courage are the true powers of the rangers, can you work together to defend the planet from evil forces?
Summer Camp 7 (Aug 27-Aug 31) – Ninja Turtles Week
This is a chance to learn about the different weapons used by the Ninja Turtles! We will be covering a basic introduction into 4 different weapons! Bo, Sword, Nunchaku and As
***  "Done With Bullying" course ***
Summer Camp Checklist
Lunch
2 Snacks
Sunscreen
Water bottle
Hat
Running shoes
Drop Off
We begin at 9:00am with scheduled activities, early drop off times are 8:00 – 9:00am
Pick Up
Pick up times are 4:00 – 5:00pm
Day 1 Agenda
What does a typical day at Martial Arts Camp look like? Here's a outline of the first day of our first camps. We will post the daily schedule every day for you to see when you drop your child off, and things may change based on weather. But here is an outline of what we will be doing on Monday. We also have a few crafts planned for each week (such as Origami ninja stars) and we will make sure they get plenty of sun, excercise and learning done while building focus, discipline, dedication, confidence and leadership skills!
| | |
| --- | --- |
| 8:00 – 9:00 | Early Drop Off |
| 9:00 – 9:45 | Introduction & Ground Rules |
| 9:45 – 10:45 | Outdoor Games |
| 10:45 – 11:00 | Snack Break |
| 11:00 – 12:00 | Theme based drills |
| 12:00 – 12:45 | Lunch |
| 12:45 – 1:15 | Focus Workshop |
| 1:15 – 2:15 | Strength & Conditioning |
| 2:15 – 3:15 | Outdoor Games |
| 3:15 – 3:30 | Snack Break |
| 3:30 – 4:00 | Theme based games & drills / Daily Awards |
| 4:00 – 5:00 | Late Pick Up |
Camp fees decrease with the more weeks you attend! If you decide to come back and add more weeks later please make sure to sign in so that you get the discounted rate. This includes Spring Break and Summer camps combined as well.
** Final few spots savings, Get gold member rates on all camp weeks! (15% off listed fees)
| | |
| --- | --- |
| 1st Week | $169 |
| 2nd Week | $150 |
| 3rd Week | $140 |
| 4th Week | $130 |
| 5th Week | $120 |
| 6th Week | $110 |
| 7th Week | $100 |
| 8th Week | $80 |
Payment may be made either in full, or with a 30% deposit and the balance for each week billed 1-week prior to camp start.
Registration
Registration is limited to 20 participants per week.
Payment Options
Option 1 – Payment may be made in full at registration
Option 2 – 30% Deposit is required to secure space, balance paid 1-week prior to camp start.
To Register call our office at 204-505-2787 or click bellow*

*Online registration can only be done as a full payment, to take advantage of split payments give us a call or stop by our front desk.